Green Island has sub-tropical climate, with the warm, humid, windy
weather all through the whole year. The average temperature is
27.5°C (81.5°F), and the average accumulated precipitation is
2498mm. South wind comes in from April to August; northeast
monsoon arrives in from October to the next March.
Various weathers highly influences not only the people on
Green Island but also all the creatures,
and also sets the unpredictable Green Island.
Tidal Briefing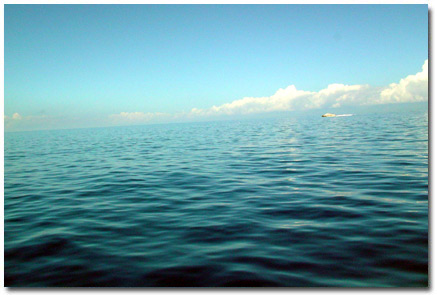 The Island is surrounded by the Pacific warm currents. The average
depth is above a thousand feet. The west and north are reef
coasts, and the drop is about 15 meters. The waves averages
in between one to two meters. However in typhoon season, the
tide is so huge that it can destroys the coast roads.
Temperature
Warm weather through the whole year, the temperature is a bit high
in summers and lower in winters. The highest temperature is in July
and August, with the average 27.5°C (81.5°F). The lowest
temperature is in January and February, with the average 20°C
(68°F).
Currents
Green Island and Orchid Island both are on the path of the Japan
Current. The Current approaches directly to the Gueiwen, partly
touches the east of Green Island. That's why the waves and tides
are strong in Cape of Sail Boat, tough for boats to sail. In summers,
on the other hand, the southwest monsoon comes, the southern
Green Island has high tides and strong waves, causing the sea
turbid. The ocean condition is better in Jhongliao and Gongguan at
this time. On the contrary, it's better in Nanliao and Gueiwan in
winters.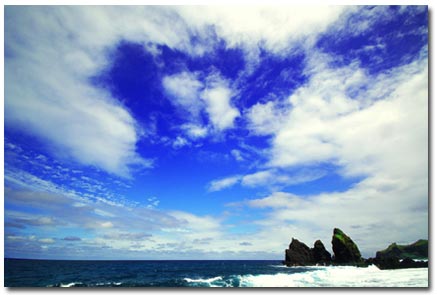 Monsoons
With monsoons and the sub-tropical climate,
Green Island is warm and comfortable.
The raining season falls on November to the next March.
During the windy seasons, wind blows northeast
monsoon from October, and causes a foggy condition
that the people call the "salty rain."